Rare commemorative for Andrew Carnegie pocket watch by Longines.
It's bears the date - March 22, 1911 when the Carnegie Hero Fund was established in Switzerland.
The Carnegie Hero Fund (Carnegie Rescuers Foundation in Switzerlan) pays tribute to heroic acts of rescue. In Switzerland, 8,512 rescuers have been honoured since 1912. The total of granted pensions is amounting to CHF 3,2 millions
Medallion on back cover by Hans Frei - a Swiss engraver who was born in Basel in 1868.
He produced over 400 commemorative medals and plaques, for example for shooting festivals, but also worked as sculptor.
Watch is based on calibre Longines 19.71N made in highest 1A quality.
It features screwed chaton for center wheel and nice Longines comma-shaped micrometric regulator.
Movement and case bears number 3109194.
Watch is in good technical and cosmetic condition.
The case is in good condition with minor dings and dents.
Dust cover is signed with Longines. Watch parts, including dust cover bears Swiss and 0.900 for coin-silver hallmarks.
Dial is perfect without visible flaws.
Diameter of the watch is 53mm, height is 62mm.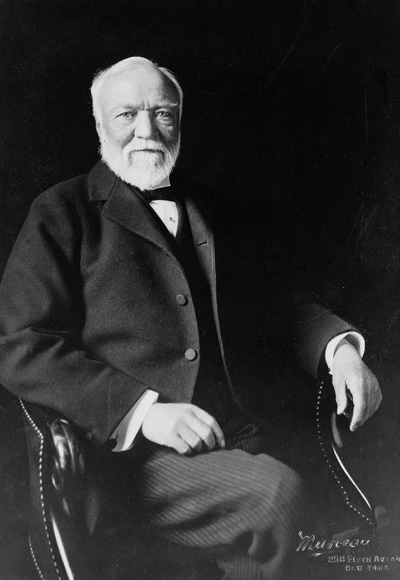 Andrew Carnegie (1835 – 1919) was a Scottish-American industrialist who led the enormous expansion of the American steel industry in the late 19th century. He built a leadership role as a philanthropist for the United States and the British Empire. During the last 18 years of his life, he gave away to charities, foundations, and universities about $350 million (in 2015 share of GDP, $78.6 billion) – almost 90 percent of his fortune. His 1889 article proclaiming "The Gospel of Wealth" called on the rich to use their wealth to improve society, and it stimulated a wave of philanthropy.
With the fortune he made from business, he built Carnegie Hall and he founded the Carnegie Corporation of New York, Carnegie Endowment for International Peace, Carnegie Institution for Science, Carnegie Trust for the Universities of Scotland, Carnegie Hero Fund, Carnegie Mellon University and the Carnegie Museums of Pittsburgh, among others.
Item is not available