Good minute repeating chronograph in solid 18k gold hunter case.
Switzerland, circa 1890s.
Diameter is 53mm, height without bow is 67mm, weight is 108 grams.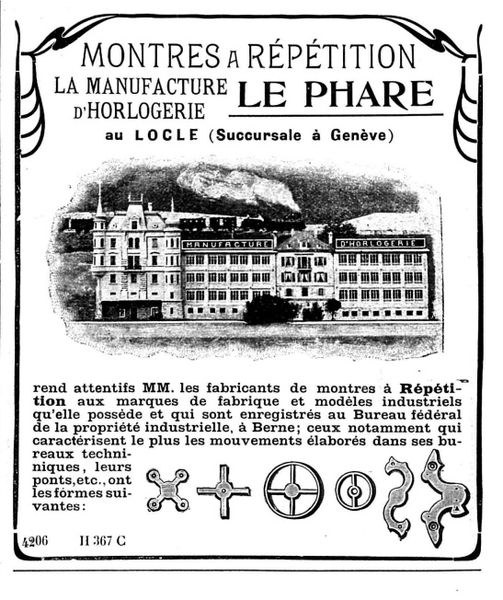 Movement bears Swiss patent marks 344 and 13244 - both for Barbezat-Baillot inventions to the repetition mechanism. It's nicely finishe, with mirror polished steel parts and cross shaped governor - typical for Barbezat-Baillot / Le Phare movements.

Barbezat-Baillot was one of the largest and most innovative Swiss manufacturers of complicated watches. In the late XIX, company patented the governor regulator and many other improvements.
In 1885 Barbezat-Baillot registered and started using trademark Le Phare. Since 1905 all the Barbezat-Baillot company was renamed to Le Phare.
As Charles Barbezat-Baillot refused to support the Swiss armaments industry, about 1915 he sold his company to Zenith S.A., for ethical reasons.
Case bears French import hallmarks for 18k gold (owl).
Condition
The watch appears to be in good condition.
Movement is in running condition, though I don't guarantee time keeping.
Repetition and chronograph are working as it should.
Cosmetically watch appears to be in quite nice condition.
Dial seems to be flawless.
The case is quite solid, not a thin one. It seems to be good condition with minor dents to the side.
Overall nice watch in good condition.
Item is not available
See also