Good Russian Imperial presentation watch by Paul Buhre.
Diameter is 54mm, weight is 128 grams.
Watch is rather big for Buhre Imperial presentation watches, which are normally about 50mm / 100 grams.
The front cover is decorated with stamped and enamelled double headed eagle - an Imperial Warrant.
Watch comes in solid 14k gold hunter case.
The watch is signed on dust cover in Cyrillic by Paul Buhre - Supplier to the Court of His Majesty.
Movement is built on high-quality LeCoultre ebauche, jewelled to the centre wheel, with II / Y Cyrillic symbols for regulation on balance bridge.
Case bears Swiss and metric hallmarks for 14k gold.
Watch comes in original red morocco leather case, decorated with Russian imperial eagle.
Watch was bought from descendants of French Naval officer
Alfred Louis DEMARNE
(1872-1941), who should be received the award while he was officer on Cassini torpedo boat. This torpedo boat accompanied Tsar's yacht Standart on the French naval manoeuvres in Dunkirk of 1901. It was period of Franco-Russian Alliance (1891-1917) these days...
The watch serial number dates to the same year 1901.
Condition
Case has some dents, but overall in ok condition.
Engine turning has wear over the time.
Dial seems to be in good condition, without visible damages.
Movement is in working condition, though time keeping is not guaranteed.
PLEASE NOTE that front cover opening spring is broken, the front cover should be opened by hand. Otherwise good condition.
Nice collector piece.
French maneuvers of 1901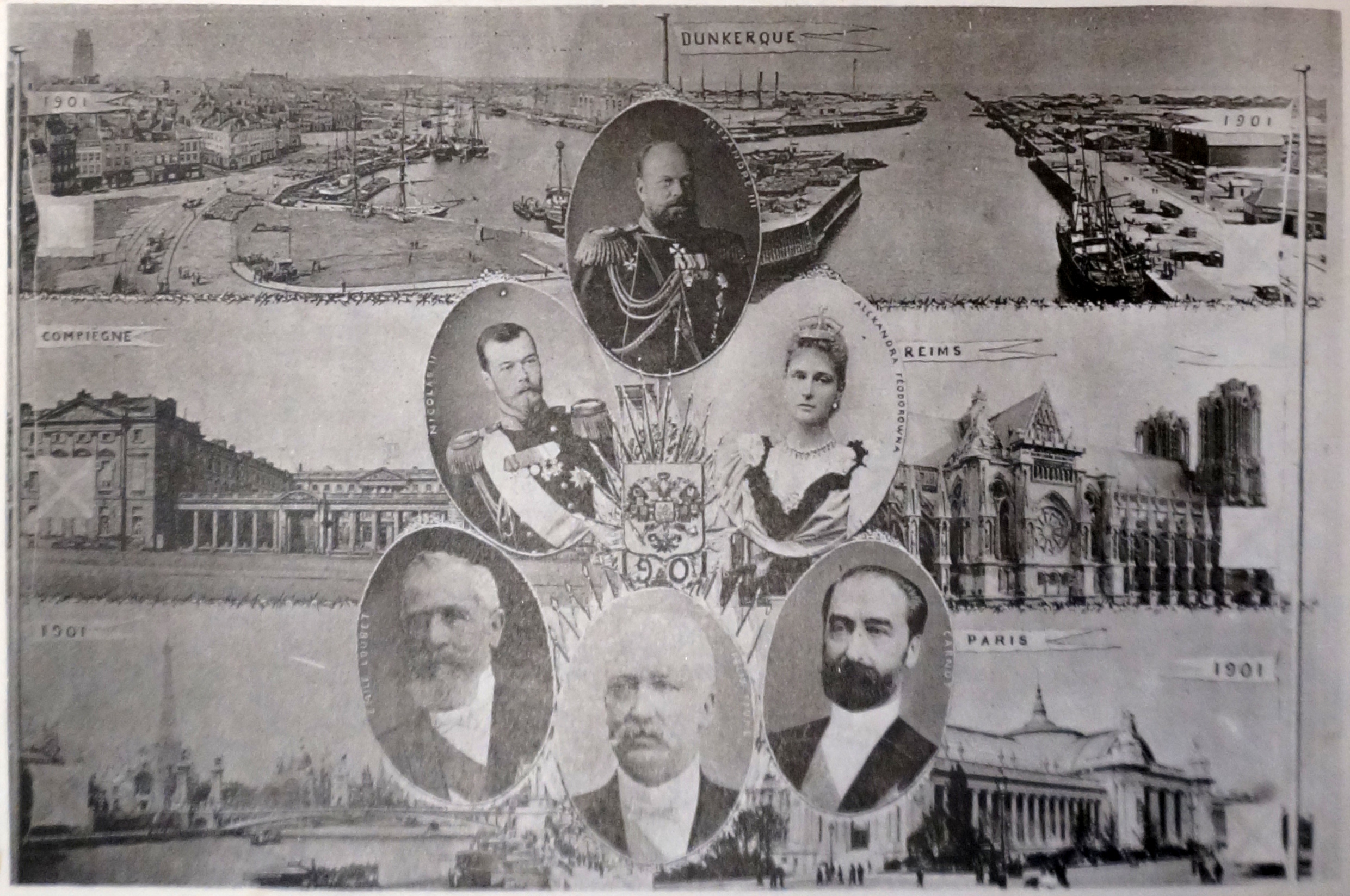 The French maneuvers of 1901 were autumn maneuvers of the French Navy and French Army, beginning with naval maneuvers at Dunkirk on 18 September, and ending with a military review at Reims on 21 September.
They were attended by emperor Nicholas II of Russia and his wife Alexandra Feodorovna upon the invitation of French president Émile Loubet. The imperial guests arrived at Dunkirk on the Standart on 18 September from Danzig, where Nicholas II had met with German emperor Wilhelm II.
Alfred Louis DEMARNE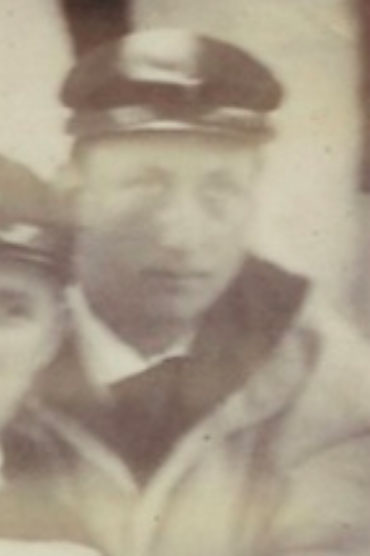 Alfred Louis DEMARNE
Born January 2, 1872 in PARIS (Seine) - Died January 7, 1941 in AUNEUIL (Oise)
Joined the Navy in 1890
Midshipman 5 October 1893; CHERBOURG port.
On January 1, 1894, on the torpedo boat "SAINTE-BARBE", Station of GRANVILLE (Captain Clodomir OZANNE).
Ensign January 1, 1896; CHERBOURG port. On January 1, 1897, on the cruiser "COSMAO", Mediterranean Squadron (Cdt L DESPRÉAUX of SAINT-SAUVEUR BOUGAINVILLE).
On January 1, 1899, on the torpedo cruiser "CONDOR", Escadre
of the Mediterranean (Cdt Edmond Le PRIEUR).
On January 1, 1900, at the School of Torpedo Officers.
Patented Torpedo Officer.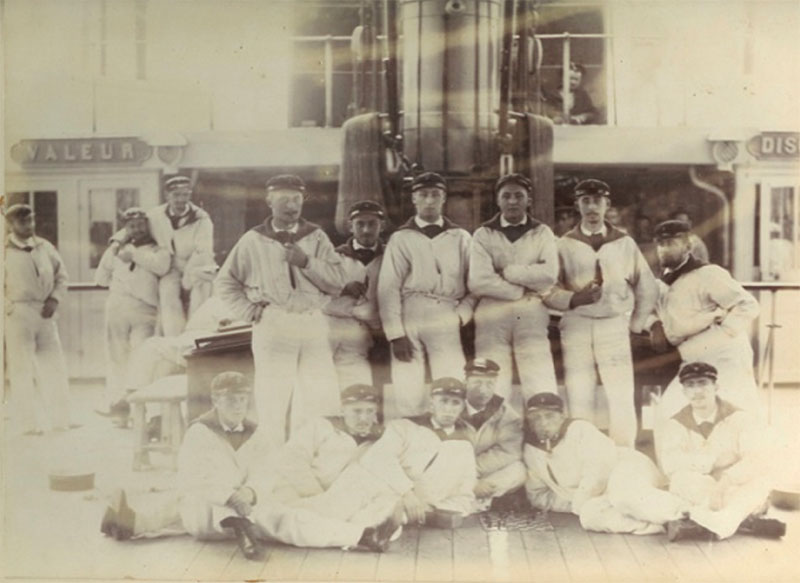 On January 1, 1901, on the torpedo boat "CASSINI", North Squadron (Captain Eugène SALAÜN).
On January 1, 1902, port CHERBOURG.
On January 1, 1903, on the battleship "JAURÉGUIBERRY", Mediterranean Squadron (Captain Paul CAMPION).
Lieutenant on April 3, 1903.
On January 1, 1904, on the cruiser "PASCAL", Escadre d'Extrême-Orient (Captain Victor SÉNÈS). On January 1, 1906, on the armored cruiser "KLÉBER", Mediterranean Squadron (Captain Frédéric MOREAU).
Gunner's Licensed Officer.
On January 1, 1908, 1909, on the armored cruiser "GUEYDON", Escadre du Nord (Captain Victor MORAZZANI then Antoine D'ESPINAY SAINT-LUC).
Knight of the Legion of Honour.
On January 1, 1911, Second on the cruiser "FRIANT", Naval Division of MOROCCO (Cdt Alfred De la TASTE).
On January 1, 1912, on the armored cruiser "JULES-MICHELET", 1st availability group, 2nd Squadron (Captain Jean CAUVY).
From May 1, 1913 to July 1915, Commanding the torpedo boat "FANION", 2nd torpedo boat squadron, 2nd light squadron.
Lieutenant Commander on July 1, 1917.
As of January 1, 1918; CHERBOURG port.
On November 15, 1920, Assistant officer for the auxiliary services of the 1st maritime district in CHERBOURG.
Officer of the Legion of Honor in 1924
Item is not available