Beautiful slim repeater with royal provenance from late of 1910s.
The front cover is decorated with King Fouad I cypher under the Egyptian royal crown, it should be royal gift.
Minute repeating movement is jewelled to hammers and based on LePhare cal. 102.
Hunter case is made of solid 18k gold and signed by J. Lattes retailer in Cairo.
King Fouad I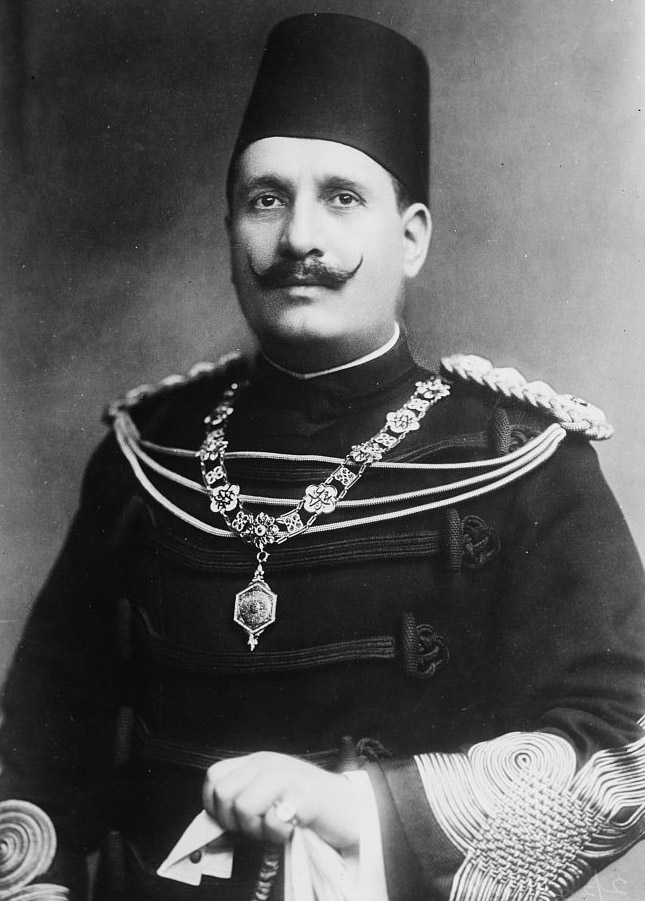 There is a lot of information on Fouad I on the net, including big Wikipedia article.
He became Sultan of Egypt and Sudan in 1917, succeeding his elder brother Sultan Hussein Kamel. He substituted the title of King for Sultan when the United Kingdom recognised Egyptian independence in 1922 and ruled to 1936.
He was quite educated person, was a first rector of Cairo University before to became a king, was president of Egyptian Geographic Society.
Lattes in Cairo & Geneve
Dust cover is signed by J. Lattes in Geneva and Cairo.
O. Patrizzi in "Dictionnaire des horlogers Genevois" mentions J. Lattes as known from late XIX retailer for Egyptian market.
He was supplier to Sultan and after to the King, and awarded by Order of the Nile (Nishan al-Nil) for his services to crown.
Calibre LePhare 102
The movement is based on LePhare 102 calibre - high quality and thin to the date.
The high grade movement, it features a lot of jewels and is jewelled to the hammers.
It also features several nice screwed chatons, cut and compensated balance wheel.
It's relatively small, near 41mm diameter and quite thin (about 6mm) movement.
This movement was allowed to build thin and sleek repeaters, and it was used by Cartier and Tiffany in their watches.
But as you can guess - Tiffany and Cartier watches came at a price.
Very similarly looking Cartier on LePhare cal. 102 was just sold in June 2018 by Piguet auction in Geneve for about 9000 CHF.
Tiffany's repeater on this movement was sold on the auction of May 15, 2015 by Dr. Crott in Mannheim for about 10 000 euros.
Condition
The watch appears to be in quite good running condition, though I don't guarantee time it's keeping.
Repetition works as it should, please see video below the photos.
Cosmetically watch is in quite nice condition.
The watch is quite light and gold isn't thick, it has some minor dents.
Dial seems to be in good condition with minor hairline at 4 hours.
Mineral glass, original hands.
Diameter is 49mm, height without bow is 59mm, weight is 70 grams..
Nice high quality minute repeater with interesting provenance.
Item is not available